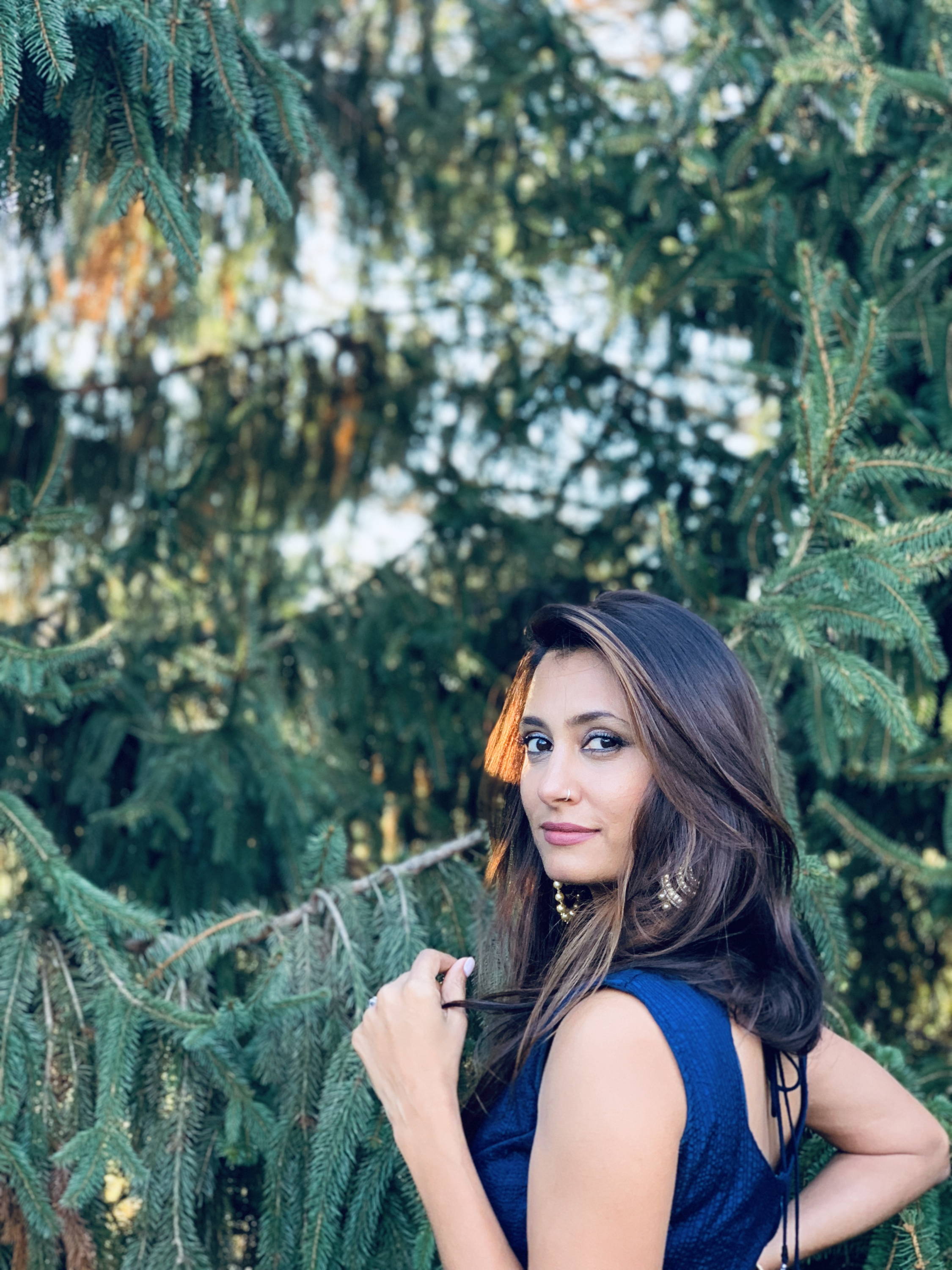 London-born Kamal Patel honed her design skills at PRATT in Brooklyn, NY before working as a graphic designer in New York City and starting a company of her own in 2009. Taking cues from her Indian heritage, Kamal offers vibrant and exquisite products that can be creatively used to enjoy any season, celebration and occasion. She believes collectively, we should all turn ON the spectrum between art and design. Her mantra on her products is to "give and keep".

In the complex and intricate, Kamal sees patterns and simplicity. In antiquity, she sees chic. In East, she sees West. Letterpressed on 100% luxurious cotton paper, her cards are adorned with splatters of dots and graphic starbursts, colors plucked from peacocks and brass foil adorned on paper, all reminding her of her Indian heritage. Recently, her collaboration with a LA fashion brand, RAHI, has been a wonderful adventure, creating a designer card series for the Holidays. Some of her other favorite collaborations include a dinnerware collection for West Elm and designing exclusive wedding invitations for Bella Figura in NYC for the past 8 years.

Besides keeping busy with her product line, she offers consultations on home styling and decor, layering on the talent she is passionate about. Kamal's design work was honored by PRINT annual design magazine, HOW'S Bestof the Best magazine and a promotional "Wassau Paper" book was featured in the book "Choosing and Using Paper for Great Design." She also has received acclaimed press from the TODAY show and Design Sponge as well as a spread in Russia's "Fine Life" magazine. Other works of hers include designing the MTV Style Lounge Award invitations, Visual Center for Architecture Logo Design and the Visual Arts Center in Richmond. She may have been born in London, raised in New Jersey, studied in New York - but she is now rooted in Richmond, VA with her 3 children and husband of 18 years.